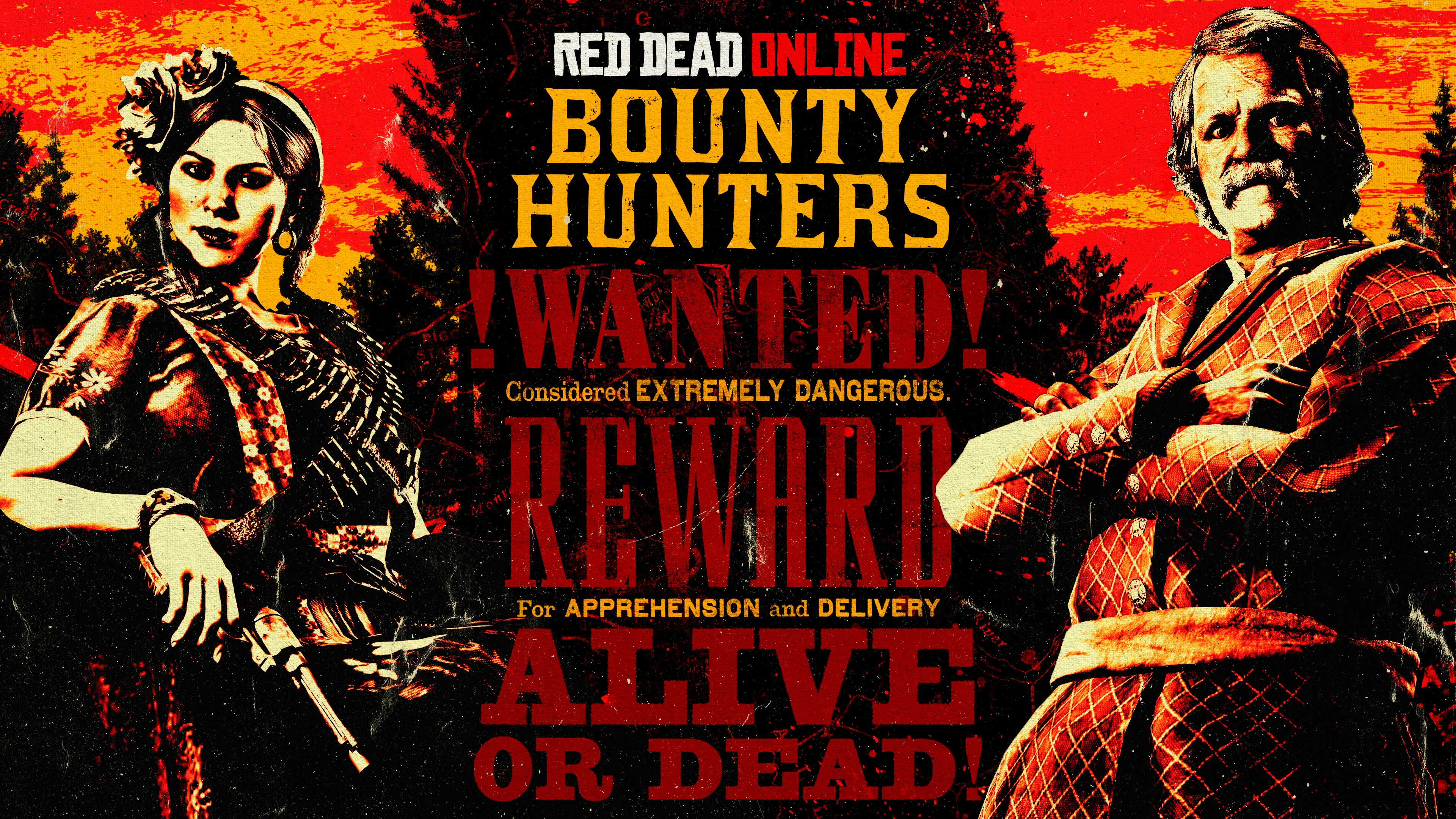 This week Red Dead Online is honoring the hired guns who aid overburdened lawmen in apprehending the frontier's most notorious fugitives, dead or alive. Earn Double Role XP on all Legendary Bounties this week and take home Double RDO$ on all Prestigious Legendary Bounties, namely the dandy Gene "Beau" Finley, the dead-eyed murderess Carmela "La Muñeca" Montez and the cult leader Virgil "Shepherd" Edwards. Plus, get a 50% RDO$ bonus on the original 10 Legendary Bounty targets.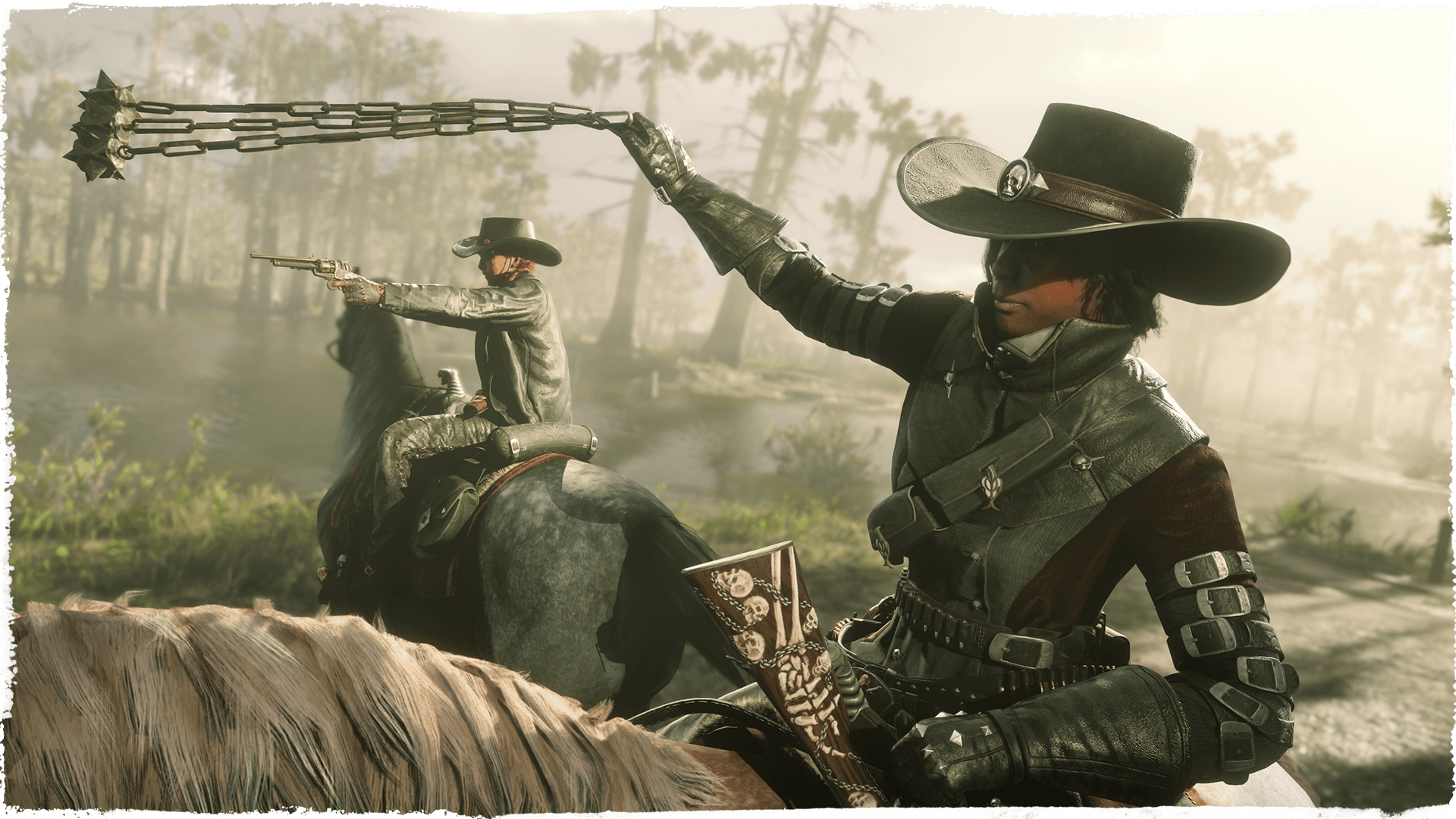 Get out there and bring these outlaws and criminals to justice however you see fit – all players who jump into Red Dead Online this week will receive a Reward good for 1,000 Bounty Hunter XP, and 100 rounds of Express Repeater Ammo.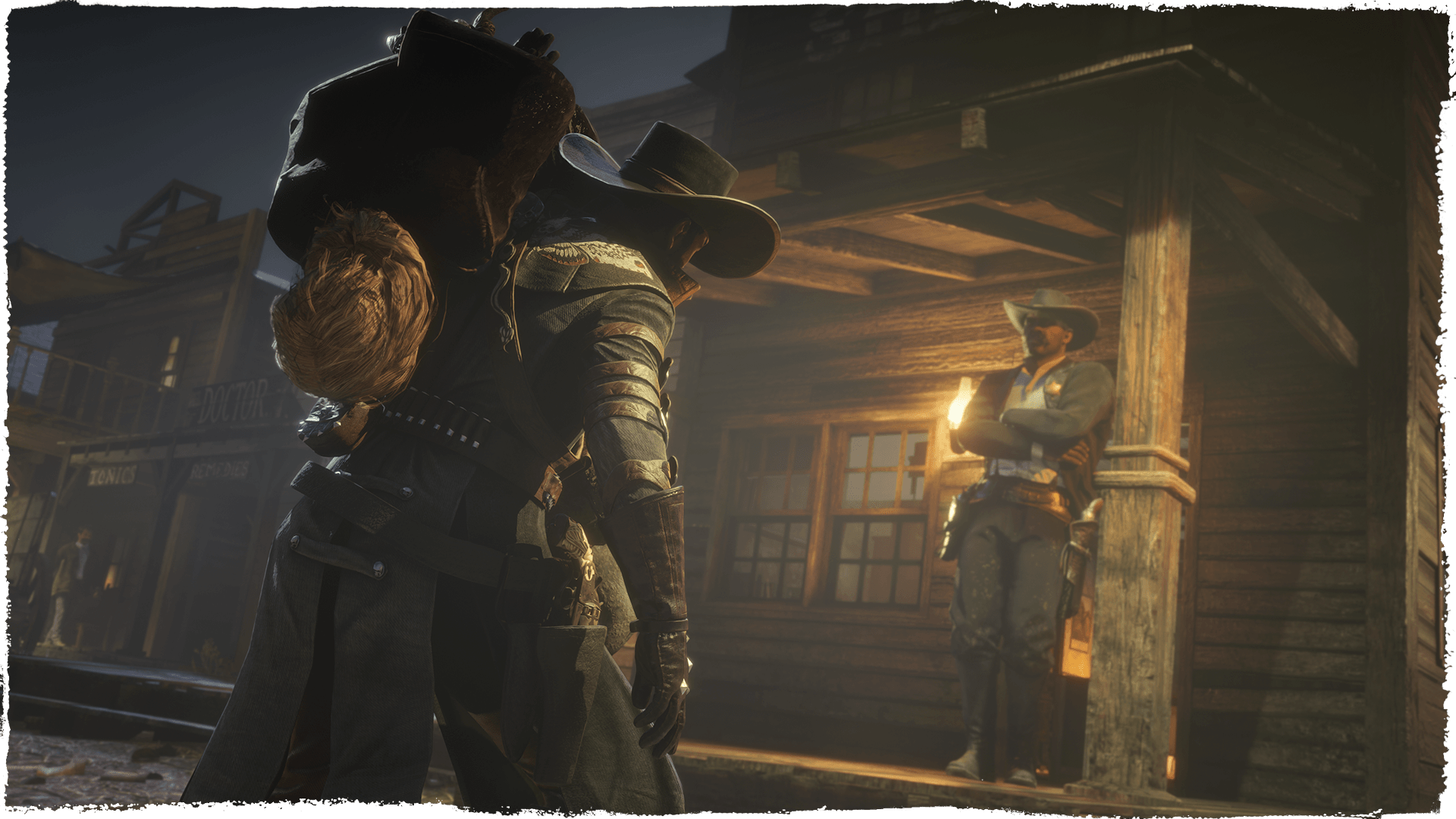 DISCOUNTS​
Before you set off in pursuit of some toothless felon, you'd best kit up. There are a murderer's row of Bounty Hunter discounts and sales through January 18th, including knocking 5 Gold Bars off the cost of both Bounty Hunter Licenses, half off all Bounty Hunter Outfits and Emotes and much more. See below for the complete list.
5 Gold Bars off the Bounty Hunter License
5 Gold Bars off the Prestigious Bounty Hunter License
50% off all Bounty Hunter Outfits and Emotes
30% off all Bounty Hunter Weapon Variants
30% off all Bounty Wagon Tints
30% off all Bounty Hunter Accessories
30% off all Bounty Hunter Saddles, Gun Belts and Off-Hand Holsters
30% off the Schofield Revolver, Bolt-Action Rifle and all Repeaters
Red Dead Online players who connect their Rockstar Games Social Club account to Prime Gaming will receive Rewards for:
A free Bounty Hunter License
An Award for the Trimmed Amethyst Bounty Wagon Livery
In addition, players who connect to Prime Gaming before January 18th will receive a Reward for a Free Ability Card Upgrade and an Offer for 50% off a Weapon Pamphlet at the Fence.